From Philippines Handbook, Second Edition:
The Philippines is a traveler's tropical fantasy come true.  Over 7,000 islands offer a dizzying array of landscapes and sensual delights: stunning rice terraces, dazzling beaches, perfect volcanic cones, hushed rainforests, and another world beneath the ever-present coral-reefed sea.  The Filipino people have been described as a mixture of "Malay, Madrid, and Madison Avenue," as varied and colorful as the island landscape itself.
This Philippine Gallery section contains photo galleries from different parts of the Philippines.  We're currently working on putting together galleries from our years of travel through the country, but will be expanding on this as we develop our travel business.  The new galleries (such as the Isla Gigantes galleries already in place) should be much more complete with a focus on providing a comprehensive view of a region through pictures.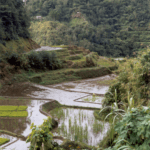 Galleries: Other Locations in the Philippines
December 4, 2022
Our goal is to produce a country wide visual catalog of the major points of interest in the Philippipnes.  This is a huge undertaking given the wealth of beauty and diversity the country has to offer. As we build the different parts of the catalog it will take time for…

…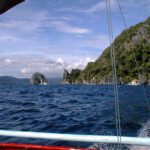 Galleries: Palawan
December 4, 2022
Palawan is part of Mimaropa Province, the largest province and is fifth largest island in the country.  Comprising 1,769 islands, Palawan is rich in natural resources, wildlife, spectacular landscapes and seascapes, jungles, beautiful white sand beaches and world-class snorkeling and scuba diving. It's been many years since our last visit…

…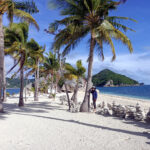 Galleries: Isla Gigantes
November 27, 2022
From Wikipedia: Islas de Gigantes (Spanish: Gigantes Islands lit: Giant Islands) (variously Islas Gigantes, Higantes group, or Gigantes group) is an island chain within the larger Western Visayas archipelago in the Visayan Sea. It is part of the municipality of Carles, Iloilo, Philippines, and the northernmost part of Iloilo province. The Gigantes islands consist of about ten…

…